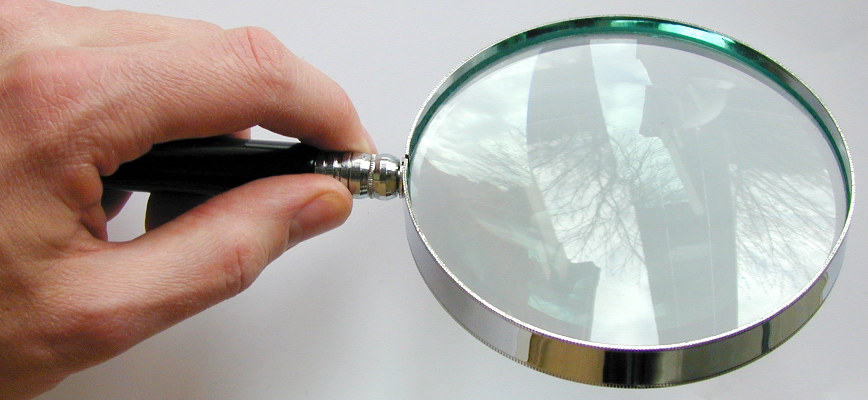 Remember the old record players from the past when a record would get stuck.....and one part would keep on repeating endlessly? Well that's me that is! Simply because I've been endlessly repeating for many years that quality content on a website is the key factor in getting good search engine positioning.
In fact I even demonstrated it with the tests in the article Is Content Still King? Plus, the continued dominance of this site on Google Searches is a fairly clear indication that my ideas, if implemented correctly, will produce results.
However.....that's still not enough for some people! They insist on clinging onto a belief that what the man in the pub told them, or what info some spammy SEO company has sent them, is actually true. Well it's not! And after years of battling with people who insist on recounting third party BS, my good friends at Google have at last come to my aid.
Good friends? Well I've never made any secret about it....I love Google! They've introduced superb applications to us at no cost (GMail being one), transformed mobile computing into what we see today, and are always innovating and advancing the technology. Compare that to the dubious practices of other major companies over the years who have made billions by delivering substandard and inherently flawed applications at totally unrealistic price points.
From my point of view, the best aspect is that Google have run the cheaters out of town. Because years ago some "businesses" made a lot of money by cheating their clients' sites into good positioning. They knew full well that it was a blinkered short term strategy that would eventually result in these sites disappearing from Google permanently. But money talks! In later years these people have rebranded themselves as link cleanup and reputation management companies where they're now making even money by cleaning up the mess they created in the first place. You couldn't make this up could you?
Anyway, Google has now come to my rescue by releasing their Search Quality Evaluator Guidelines for everybody to analyse. But be aware it's 160 pages long......so I've highlighted the critical points for you.
1. Page Quality: The keyphrase is E-A-T......which stands for Expertise, Authoritativeness, Trustworthiness!
Your site should have a "satisfying amount" of high-quality main content, and be authoritative, trustworthy, and informed about the relevant subject matter. The site should have a good reputation, along with about us, contact, and customer service information clearly displayed. Google also states that pages will be considered low-quality if they are created "without adequate time, effort, expertise, or talent/skill".
2. YMYL (Your Money Or Your Life) Pages and Expert Content. This means that if you're writing on a subject then you need to demonstrate that you're an expert on it. Do you know your business? You're the only one who can answer that......and if you do, then you need to demonstrate it.
3. Supplementary Content: Google emphasise the importance of supplementary content, such as sidebar info and links to other related articles. I've always told people this, so I'm glad to see them come out and confirm it after all this time.
4. Page Design: Let's make this clear.....Google doesn't care if your site is blue or red, and it doesn't care if your images have little twirly effects if you put your mouse on them. You may care......but Google and your users don't. What Google (and users) want is a functional, streamlined, intuitive page that is easy to navigate with main content front and centre. Google values functionality over beauty.
5. Mobile optimisation: It goes without saying that if your site is not mobile responsive today you may as well not even bother doing anything else, because you're not even in the game.
6. Trust: Websites should be trustworthy! What constitutes trustworthy? SSL certificate, linking to credible, relevant sources to substantiate what you're saying, and building a good interaction for your content with social media particularly Google Plus. That way you're establishing yourself as an expert in your field. So it's not just the site that needs to be established....it's YOU!
7. User Experience: Are you meeting the needs of your visitors? They want clear information.......so are you providing it? Users want to be able to find content that is relevant to them.....so are you making it easy for them? If people visit your site and give up trying to get information within a few seconds because you've insisted on some ludicrous system of navigation, it sends Google a clear message that it's not meeting users' expectations. Which means Google will class you as a low quality site.
However, if they stay on the site and navigate to different pages because they find the content of value, that sends a positive signal to Google and will help your rankings. What a user wants from the site may not match your vision of what it should be.....but if you prioritise your choices over theirs then don't expect to get good positioning on search engines.
8. Satisfying Content: For content to satisfy a user's needs, the Guidelines state that the content must be "fully satisfying for mobile user," require minimal effort to locate, and provide value to the reader. Does yours?
9. Fails To Meet Content: This is where your information is sparse, copied from other sources, unrelated to the query, filled with incorrect facts, or needs supporting information to validate it's claims. If this occurs then you lose trust and credibility with Google and users.
10. Keywords: Use them sparingly and only when necessary in content! If you start keyword jamming you're going to be penalised. This isn't 2005.
To summarise.....you need high quality, expert content! Simple as that! And if you create pages which demonstrate high levels of expertise, authority, and trustworthiness within your area of business then you will reap the rewards!
Now that Google have openly published their Search Quality Evaluator Guidelines (they've never done it before) you should look back over the articles that I've published over the years and compare them. If you do that, you'll see that what I have been saying on every aspect of SEO for many years has now been officially confirmed by Google.
So now, officially, I am no longer a stuck record! Strange but True!
If you need advice on any of these points then just e-mail us at This email address is being protected from spambots. You need JavaScript enabled to view it.