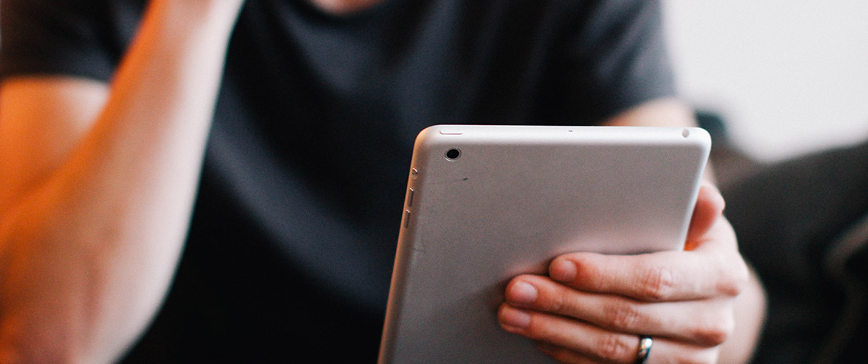 Earlier last year we published an article on mobile compatibility reporting that Google had announced they were implementing a system whereby mobile compatible sites would, in principle, be favoured in terms of search engine ranking.
In fact, we actually speculated on how far this would go? Because the direction it was taking seemed to imply that it was only a matter of time before they went from favouring mobile sites, to penalising non-mobile sites that didn't fit it's criteria. Well that time has arrived!
Let me give you the background on this! As part of the comprehensive service we provide to our clients, we register their site with Google WebMaster Central and submit XML sitemaps and page links. This is done for every new site without exception, in fact we've always done it......it's nothing new!
But what is new is that Google is now flagging up a warning message in Webmaster Central for every website that is not mobile compatible. And this is the message that I got this morning......
"Google systems have tested 104 pages from your site and found that 100% of them have critical mobile usability errors. The errors on these 104 pages severely affect how mobile users are able to experience your website. These pages will not be seen as mobile-friendly by Google Search, and will therefore be displayed and ranked appropriately for smartphone users".
So what does this mean to you?
If you have a mobile compatible site then it's great news! Simply because you will be meeting more of Google's suggested criteria on both desktop and mobile. So you've got everything covered.
If you don't have a mobile compatible site then the news isn't so good. Because Google appear to be intending to demote sites based on not having mobile compatibility. To what extent.....nobody knows!
But what does seem fairly certain is that the search results delivered on desktop systems will vary greatly from those delivered on mobile devices.
So even if your positioning on the desktop search isn't impacted to a major extent, you could find that on mobile searches you're nowhere to be seen. Only time will tell how it will affect your site. But bear in mind that desktop usage is declining rapidly, while the mobile sector is the major driving force in internet usage. It's estimated that 40% of users are now favouring these devices, so it could mean that you're not going to be found by this group.
It's been clear for some time that if your site is not delivering it's message to this specific market then you're going to be disadvantaged in comparison with your competitors who may have mobile sites!
But with the latest warning in Webmaster Central, Google now appears to have upped the ante from disadvantaged to invisible!
As with all these Google updates, they are geared towards delivering a better internet experience to it's users. Many of their initiatives have been of great benefit because we finally saw the end of the era where people could cheat their way to the top. It's an even playing field now, so all you need to focus on is delivering quality, unique content and present it in the right way to both the desktop and mobile audience.
Remember that Google virtually control the online experience in many more areas than just online Search.
If you've got an Android smartphone then you're using their Android Operating System. If you have a ChromeBook you're using their Chrome Operating System....and these are now outselling both IPads and Windows laptops, despite Microsoft desperately slashing their prices to try and compete. You may be using GMail and their Chrome browser as well.....I certainly do because these products are excellent compared to previous solutions.
Are Google make or break for your business? Absolutely not! But they do have a major influence, and if they look on you favourably then it certainly helps!
The Internet has changed a lot in the 20+ years I've been online.......many things have come and gone!
But one thing you can be sure of is that mobile internet usage has come......and it's never going!
If anybody requires advice on mobile compatible websites, just contact us at This email address is being protected from spambots. You need JavaScript enabled to view it.