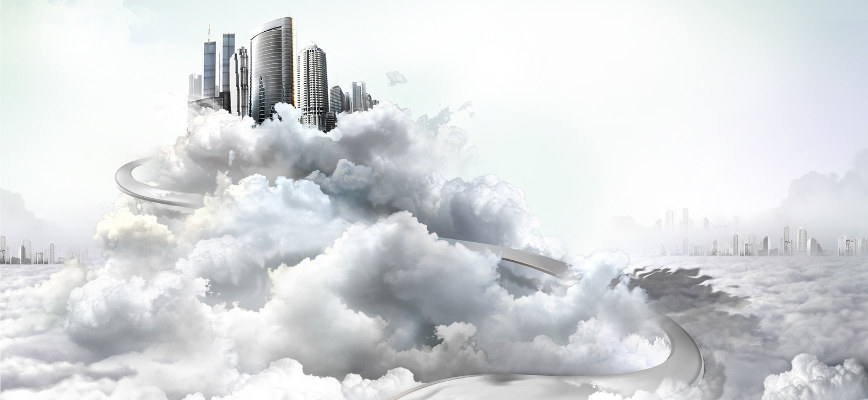 Do you remember Jackanory? Most of us will I'm sure......but did you know that you can still enjoy stories of total fantasy like we heard when we were children?
Because Once Upon a Time the internet was invented, and story tellers finally had a platform to make themselves heard.
And even better, it was a safe place where they could hide behind a keyboard or change identity when they got found out. So let's recap some of the best "wondrous stories" from recent years.....predictably most relate to SEO!
We will get you the number one position on Google.
Nobody can guarantee anything......all you can do is influence.
We will get you ranked on the first page of Google.
As above.....though this could be possible by getting you found for some ludicrous search string that nobody would ever use. In which case it's of no use to you whatsoever. For example, if you're an Estate Agent on the Costa del Sol, do you think getting a high ranking for a term such as "Pink villa in Calle Centro Marbella with a rock garden of gnomes holding fishing rods" is really going to be a game changer?
(Within an hour of posting that ludicrous search string I had the Google number one position for it. So do you see how easy it is to get high rankings for ridiculous terms? Getting them for key search phrases is a different matter of course).
Your website can't be found on search engines!
So how did they find you? Crystal Ball? Ouija Board? The Voices in their Head?
We know Google's Algorithims.
Nobody does.....not even the senior executives at Google.
We know people at Google, so we can get you to the top of the list.
I know somebody in the RAF.....but that doesn't get me a free plane.
The more pages of content you have, the better.
Content is critical, but it's the quality that counts not the quantity.
We'll build 10,000 backlinks to your site!
Backlinks are still relevant today......but not quantity of links, only quality of links! So 10,000 backlinks on things like Bolivian jock strap repairers or seedy Korean link farms are actually going to harm you.....because you'll be seen to be keeping bad company. Be very careful when it comes to sites that link to you.
We've tested your site, it has thousands of errors, so you're doomed unless we fix it!
If your site had thousands of errors it wouldn't even load. What these people do is run an automated program that analyses all the processes within the site.....then send you a report that everything is wrong. Run one of these tests on Wikipedia and you'll get a similar result.....so why is it they end up on virtually every internet search that you make? One reason only......and that's content.
We'll optimise your MetaTags to get good positioning!
Meta keyword tags are hidden key words contained at the top of web pages. Years ago they were part of the evaluation because search engine algorithms were very basic. This is no longer the case, and Google doesn't even look at Meta keyword tags in it's indexing process. We still include them out of habit, but their relevance is now zero.
We have 250 in-house experts ready to work on your project.
Basically this can be translated to "We'll take any old job.....irrespective of whether we can do it. Then we'll sub-contract it out to somebody else....who hopefully knows a bit more than we do". This happens a lot....particularly with agencies who claim to do everything. We don't sub-contract anything out to third parties because we only work within our specialist area.
A bloke in the pub said........
I lose the will to live hearing this one! If you're going to recount what somebody has said then I need to see what prior accreditation they bring to the table. Are they world renowned industry influencers? Larry Page or Sergey Brin at Google perhaps? Mark Zuckerberg at FaceBook maybe? No.....he's more likely to be the bloke who cleans your swimming pool. Now I'm sure he does a good job of that, but he's no more qualified to offer advice in my field than I am in his.
Show me a verifiable track record of success in web technologies and I'm all ears. Heresay and verbal claims of prior greatness carry as much weight with me as they would with a court of law.
Your website will never need upgrading or updating!
This one is the most ludicrous of the lot. Really, words fail me on this.....it's totally surreal that people could be so gullible and naive! OK.....try and get your head around the concept of buying something that never ages. Because what they're claiming is that you could buy some software today that will somehow morph itself into different entities to take advantage of new technology that gets introduced as the years go on. Presumably it will automatically patch itself to close security loopholes as well.....before those vulnerabilities even exist.
If you feel there may be some merit in the statements that they're making then you need to go to your nearest car dealer and ask to buy a model that will never age or deteriorate. One that will run on any fuel source that's ever going to be introduced in the future! But just make sure that if hover cars are ever introduced then it already has the capacity to float through the air. After all.....you wouldn't want to be caught out would you?
So the message here is just be aware that not everything is what it seems to be on the internet! Talk is cheap! Some "businesses" tend to make everything as technical and complicated as possible in order to put up a smokescreen around the actual reality of the situation. Blinding you with science in effect.
We've always taken the reverse approach where we advise and then give a real world analogy to illustrate what we mean. We're totally transparent, and more often than not, what we say differs greatly from what others say. But we deal in reality, nothing else. Reality may not be what you want to face, because many people still believe in this mythical "Magic Bullet" of SEO, but reality is what it is.
So when you come across spurious claims regarding anything that is web related, just stop and think whether you would invest in any other product or service in the real world based on some of the assertions that these people are making? Evaluate internet based activity as a related aspect of your everyday life where the same rules apply.....not as some parallel universe where logic and common sense have been completely thrown overboard.
As 2016 goes on, keep your eye out for more "Wondrous Stories" appearing. And if you want to Live Happily Ever After......don't waste your time with fantasy!
Any queries, just contact us at This email address is being protected from spambots. You need JavaScript enabled to view it.