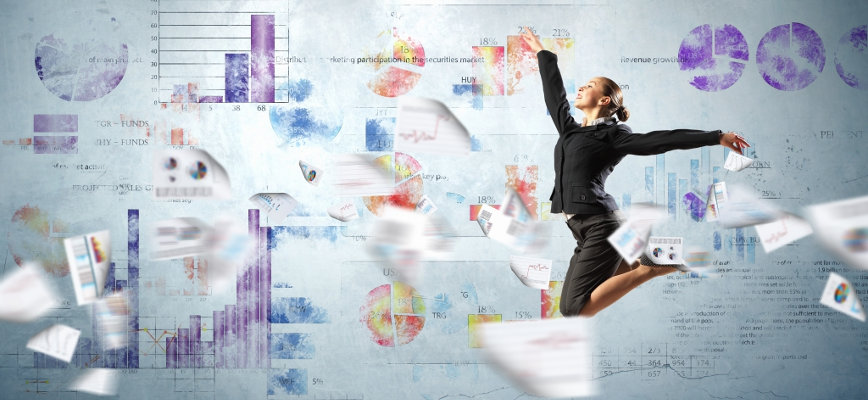 Essentially this relates to a situation that I've seen occur at different times with different people. It refers to the scenario where people over-analyse and obsess about their site to the nth degree.......while totally missing the big picture.
The catalyst is normally their competitors are grabbing all the business.....so their only answer is to play with their website. Their mindset seems to be that because they're not doing much business.....it must be the website's fault! They believe that if they change a few words here or there, or change a photo of a tree to that of a bush, it's going to turn everything round!
Now if you find yourself in this situation and your only business plan is to play with your website.....then the bad news is that you haven't actually got a business plan! So let's focus on real world initiatives, not time wasting exercises on your site that nobody (least of all Google) is interested in.
Examples of intiatives:
1. If your domain name is expiring in the next few months, renew it now!
Reason: Google checks the WHOIS register and likes to see a long timeframe before expiry, because they don't want to recommend somebody who may not be there in 3 months time. So put a couple of years on it to demonstrate that you're in this long term.
2. Dedicated IP address and SSL security encryption!
I have SSL running here now (see the padlock in the browser address bar).....it shows professionalism, demonstrates security, proves your identity, and complies with what Google expect....so you get SEO benefits! Read this article for more information: SSL for SEO!
3. Google loves new content! This is the absolute cornerstone relating to how your site will be assessed.
But it's quality not quantity that's important. You need to generate unique well-written content that delivers value. And if you have great content that people want to read, then Google will prioritise you. They'll give you more respect, take you more seriously, and you'll gain credibility as an authority figure within your industry.
4. Social Media is another Google listing trigger! And I'm talking FaceBook, Twitter, YouTube, Linkedin, and Pinterest. You need to cover them all with quality content encouraging interaction and shares! If you leave one out because you don't like it.....then you're taking shortcuts. Ignore them at your own risk!
5. Networking....both in real life and on business networks like Linkedin. But don't waste your time by interacting with people who are not "influencers" within their respective business sectors. There is no mileage whatsoever in having a network of business contacts who are either consistent under-achievers or serial failures. Be selective!
6. E-Mail Newsletters! Sign up to MailChimp and send out e-mail newsletters to potential clients using your latest site content. If you're in business to business then research potential clients and make the first contact. If you're dealing with end users as in property sales, then start off with the mail addresses of previously interested parties and keep adding to it.
To summarise, these initiatives are not industry specific, they are good practice across all genres, and is exactly what we do. There are no guarantees of getting more business, but you're now actually taking proactive steps to build the brand (branding is going to be the next big thing on Google), and hit a wider target audience in different ways.
This is not SEO.....it's marketing and promotional initiatives while building brand awareness. So it's not a matter of doing things on your site, it's a matter of doing things with your site in terms of presenting it to more people across all media channels and on multiple levels. But it all starts with content.....that is the driving force!
So don't fall into the trap of wasting time on things that make no difference! I know for a fact that if my site looked better than it does, it wouldn't bring me any more business. Conversely, if my site wasn't as good as it is, I wouldn't lose any business! Therefore I don't waste my time playing with it! I focus on real world initiatives.
Because the reality of the situation is that the site is not my business.....it's just a tool that I use in conjunction with my business. No more, no less!
As always, if you have any queries just email us at This email address is being protected from spambots. You need JavaScript enabled to view it.