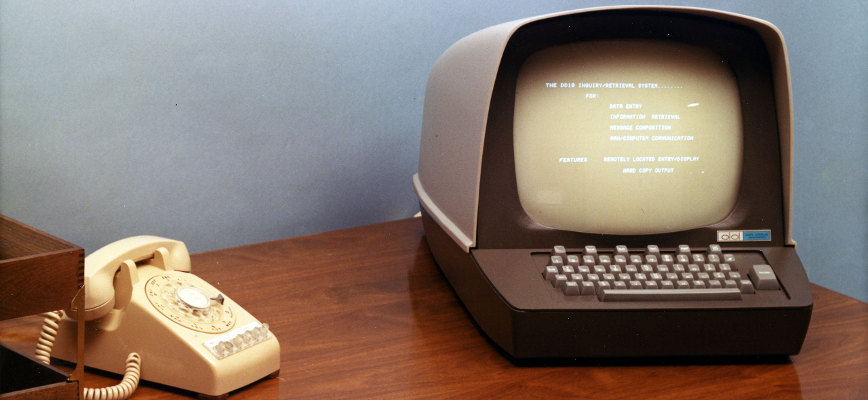 Very often, we don't notice the changes that happen progressively throughout the course of our lives......because they're not instant, they're gradual. The same applies to our websites.
We've just replaced the WebSpain site, and despite it being less than two years old, it was starting to date considerably compared to others in our field. That prompted me to visit the Wayback Machine which periodically takes snapshots of sites over the years.......to see just how sad some of the earlier versions of WebSpain actually were compared to today.
What I found made for scary viewing......as an example, this monstrosity is from 2010!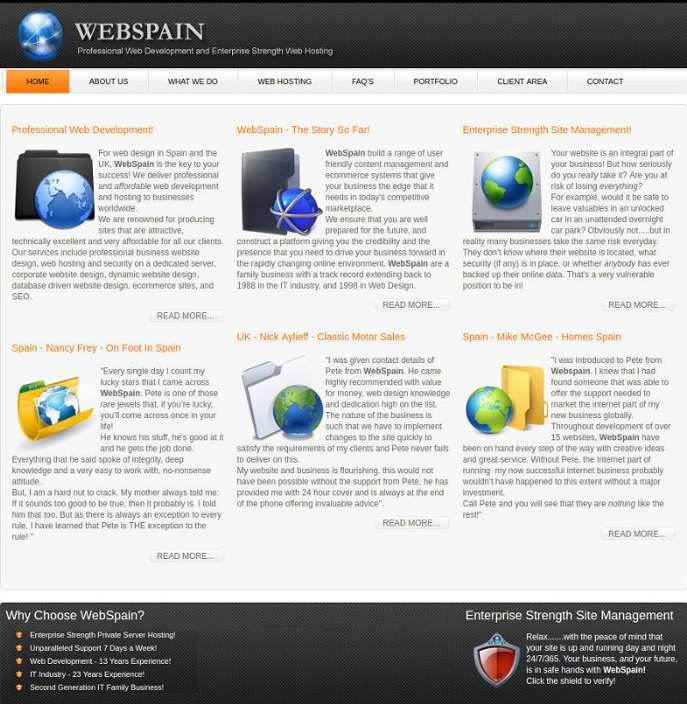 I cringe looking at it. It's a bit like bringing out your old photos from the 70's when you had big hair and even bigger flares! It feels like I've put a photo of my dirty underpants online.
But the reality is that the type of presentation you see there was par for the course in 2010. That was all we had to work with back then because the technology that is available today didn't exist. Mobile websites? No such thing!
We normally replace our site every 18 months so there's been about 4 or 5 updates since then.......but comparing the 2010 presentation to today is a real eye opener! Things have changed a lot in 8 years.
I want to emphasise that it's not a case of we've got better at what we do.....it's a case of the technology and applications available to us to work with are now on a totally different level to back then. And like real life, it didn't happen overnight......it was a progression over those years, but at a much faster rate. The mobile era was the game changer, but even that technology at this present time is much more advanced than it was 5 years ago.
Now ask yourself this question if you are a client from recent years:
Would you have even contacted us to find out more information if our website still looked like that?
Highly unlikely......because we would have looked like amateurs or a defunct business. It's the kiss of death at point of discovery!
The fact is, if you can't immediately present yourself as a professional then you will not be taken seriously. Besides looking unprofessional, old sites will also be riddled with security issues and running on slow, outdated, and vulnerable PHP versions on servers.
PHP have announced that later this year, versions 5.6 and 7.0 on the server will be discontinued and unsupported. So if you're still running an older site then this could present problems.
The red dot denotes expiry of those versions......contact us if you want to know whether you're affected! This new WebSpain site runs on PHP 7.2, which as you can see is supported till the end of 2020.

So to summarise, running outdated and obsolete sites can not only adversely affect your business in terms of client pereception, it also puts you and your users at risk of hacking and phishing attacks. Stay current!
Make sure you present yourself as a live, thriving business.....not as somebody who's trapped in time! And definitely don't wait until you plummet to the depths of obsolescence and embarrassment of the WebSpain 2010 site. Because everyone will be laughing at your site in the same way as most of you are now laughing at my old one!
If you need further info, then just contact us at This email address is being protected from spambots. You need JavaScript enabled to view it.